Performance Management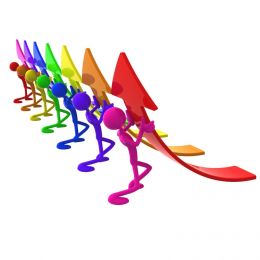 Every day organizations face questions about performance, productivity, profits, and corporate strategy.
How can you select, train, and retain the right people?
Are your employees getting the training they need?
How can you maximize ROI for your training naira?
How well does your workforce communicate with customers?
Which skill sets are essential for your company's future?
How can you manage human resource risks?
How can you align training with corporate business goals?
For answers to these and other workforce development questions, turn to MCS' Consulting Services. We help you select, hire, train, develop, and retain the high performance workforce necessary to compete successfully in today's global economy. This is inclusive of developing Human Resources (HR) strategy, infrastructure, systems, policies, procedures and performance management system for clients.
Our Consuting Services staff offers assistance in the following areas:
Workforce Entry and Selection
Job Analysis and Competency Modeling
Selection System Design and Analysis
Workforce Skills
Organizational Surveying
Training Needs Analysis
Job Documentation
Workforce Effectiveness
Workforce Scorecard
Program Evaluation and Measurement
Workforce Readiness and Planning
Corporate Certification
Knowledge and Skill Planning